30.03.2023
Great Deal on New Watch Model to Commemorate First Flight into Space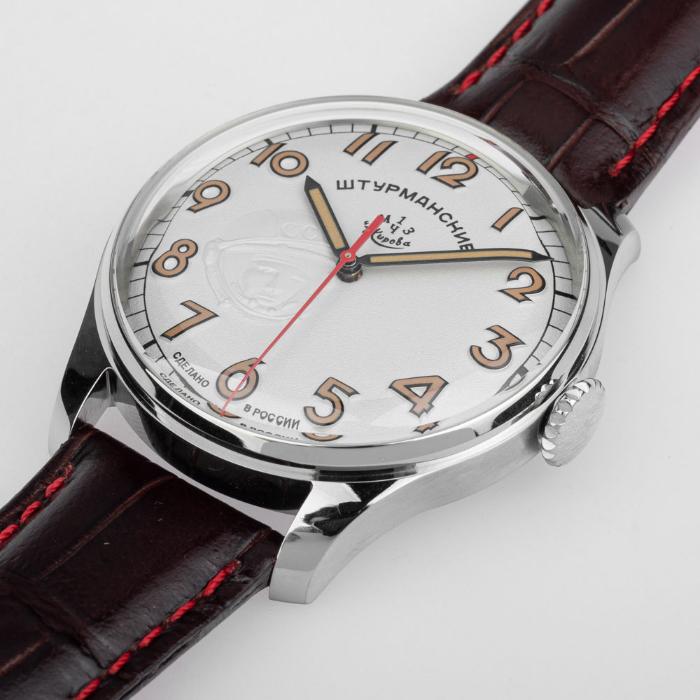 In honor of the Cosmonautics Day, Sturmanskie introduces a great history-imbued treat for watch lovers: a new Heritage model in the Gagarin collection, looking almost identical to the very first Sturmanskie watch, produced at the 1st Moscow Watch Factory since 1949. Everything about it is recognizable: the markings on the dial, the indexes' shape, the hands' outlines and color, the crown's shape… even the "Sturmanskie 1st Kirov MWF" inscription!
Appearance-wise, the biggest difference is the portrait of Yuri Gagarin on the dial and on the back cover; a worthy tribute to the legendary cosmonaut who wore his Sturmanskie on his quest to conquer space. The dial's lower part sports a new trademark: Made in Russia. The watch is powered by a time-tested, reliable Soviet-designed manually-wound movement, Poljot 2609.
Wait, there's more good news! From April 1 to April 12, the Gagarin Heritage model can be purchased at a 12% discount, with a free branded T-shirt.