Sturmanskie offers a wide selection of straps crafted from various materials to personalise your wristwatch. Our collection includes straps with classic buckles and stainless steel butterfly clasps.
Check availability or purchase straps and bracelets.
Textile
Our NATO straps are inspired by those that pilots, navigators and the military used to wear during World War II.
The multicoloured NATO straps are very comfortable and convenient for everyday use.
They all feature a classic stainless steel buckle.
The average size of the strap is 18 to 22 cm. The straps are easily adjustable in length and fit any wrist perfectly..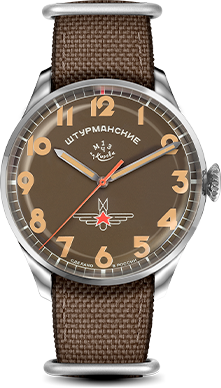 Leather
All straps in our collection are made of genuine calfskin leather. The straps are available in a wide variety of finishes, textures and colours.
Our leather straps feature classic stainless steel buckles, which are available with various PVD coatings, as well as with an engraved Sturmanskie logo.
Average strap size: 18 to 22 cm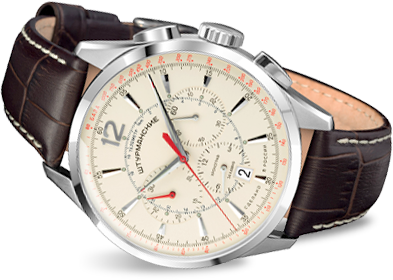 STEEL BRACELET
All of our bracelets are made of 316L jewelry-grade stainless steel, wear-resistant and highly aesthetic at the same time. Also available are bracelets with rose gold PVD coating.
All bracelets have easy-to-use folding butterfly clasps with buttons and an engraved Sturmanskie logo.
The length can be adjusted by removing or adding links. The average size is 18 to 22 cm.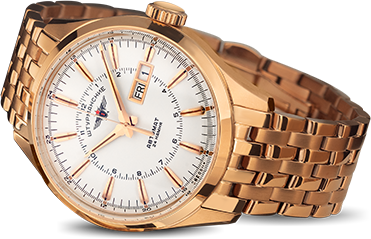 SILICONE
Our extra strong silicone straps are available for the MARS 2 and OCEAN collections. Straps from the OCEAN collection are made in diver style and are water resistant. Soft and elastic, they are suitable for active lifestyles and sports.
All straps have high-strength stainless steel buckles. The adjustable strap length is 18 to 22 cm.