Sturmanskie
2431/6821343
42 mm -
Mechanical Automatic
Sturmanskie
2431/6821347
42 mm -
Mechanical Automatic
Sturmanskie
2432/6821352
42 mm -
Mechanical Automatic
Sturmanskie
2432/6829353
42 mm -
Mechanical Automatic
Sturmanskie
2431/6821344
42 mm -
Mechanical Automatic
Sturmanskie
2431/6829342
42 mm -
Mechanical Automatic
Sturmanskie
2431/6821341
42 mm -
Mechanical Automatic
Sturmanskie
2432/6821355
42 mm -
Mechanical Automatic
Sturmanskie
2432/6821354
42 mm -
Mechanical Automatic
Sturmanskie
2416/6821350
42 mm -
Mechanical Automatic
Sturmanskie
2416/6821349
42 mm -
Mechanical Automatic
Sturmanskie
2416/6829351
42 mm -
Mechanical Automatic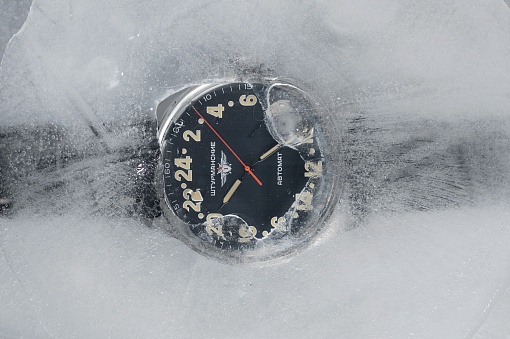 Arktika collection is inspired by the bleak northern expanses and their conquest.

The Arktika watch series was developed in 1957 under a special government order – a special watch for participants of the first Soviet expedition to the North Pole.

Those legendary watches have been reissued in a modern series of the same name. Today, the Arktika series is an irreplaceable watch for Russian polar explorers and members of the Russian Geographical Society.

Read more