60 years ago
Yuri Alexeyevich Gagarin made his
first space flight wearing Sturmanskie watch
In honor of the anniversary of this event we created a
limited edition of STURMANSKIE watches
Gagarin 60 years anniversary watches. Special price!
LIMITED EDITION
Reproduction of the original Gagarin's watch
3 models only (on a leather, textile strap or stainless steel bracelet)
Case diameter - 33 mm (the same as Gagarin's watch)
Only 60 pieces of each model worldwide
Commemorative box with the "60" number (in honor of the 60th anniversary of the flight)
Two engraving versions:
"1961-2021 60 лет полёту Восток-1" (1961-2021 60 Years of Vostok-1 Flight)Or
"Первые часы в космосе 1961-2021 60 лет полёту Восток-1" (The First Watch in Space 1961-2021, 60 years of Vostok-1 Flight).
from 33 000 ₽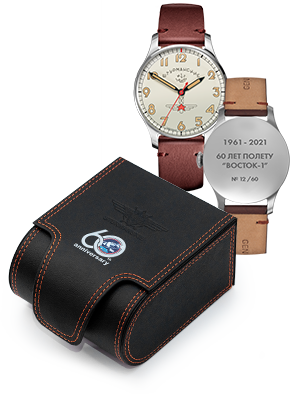 WORLDWIDE SHIPPING
STEP 1
Choose Sturmanskie watch you like and add it to the cart
STEP 2
Complete your order form
STEP 3
Pay for your order
STEP 4
DHL/SDEK will deliver your order within 1-10 days
Do you have a question?
We will respond to your inquiries 9am-6pm (Moscow time)
WE PRODUCE
MORE THAN A 100 OF WATCH MODELS

WHICH ARE SHIPPED TO JAPAN, GERMANY, USA, ETC.
All collections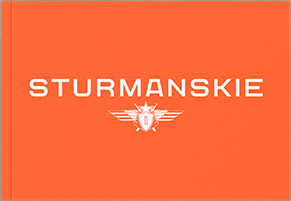 Download catalog